In order to increase sales volume, WooCommerce merchants often spend a lot of time and energy on choosing products or planning promotional activities, while neglecting the fact that a proper payment tool can also greatly improve the order conversion rate.
Bringing in sales is the most important part of any business, but it's just as important to choose the right method for accepting payments. After all, if it's too difficult for your customers to pay, they're going to abandon their cart and you're going to lose sales, And if your payment method is too expensive, it will greatly reduce your profits, or make your pricing uncompetitive.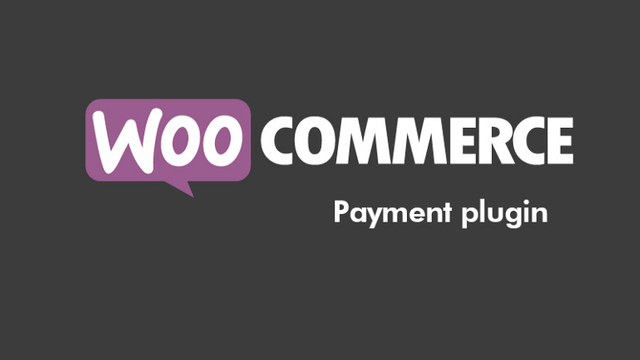 Here I am going to introduce 3 of the best WooCommerce payment gateway tools in 2019 to you. These are the best WooCommerce payment gateways because they serve the most countries and they're among the most trusted companies that offer payment processing. They're also direct gateways to help your business look professional.
TOP 1 PayPal Payment Pro
PayPal Payments Pro is a fully customizable payments system that lets you accept all major credit and debit cards, PayPal, and PayPal Credit. You create the online checkout experience that's right for your customers — from branding and look-and-feel to back-end integration.
PayPal Payments Pro also gives you detailed order management and transaction history, letting you see all credit card, debit card, and PayPal transactions in one place. For every sale, funds are transferred into your PayPal account, usually in minutes. You can then transfer the money to your bank account or keep it in your PayPal account to use for other online business transactions. All of it is easily managed in your PayPal dashboard.
However, it costs $30 per month and there's a PayPal transaction fee of 2.9% plus 30 cents.
TOP2 Strip
Stripe is a technology company that provides payment services for individuals or companies on the Internet. Stripe provides the technology needed to accept payments online, avoid Credit card fraud technology and banking infrastructure. It is also one of the most widely used payment methods by Woocommerce merchants.
Stripe is a fast-growing payment gateway that's able to handle recurring payments and can process refunds automatically
Stripe can be installed for free, with no monthly fee or other hidden fees. Only when your platform has orders and can make money will it be charged a certain transaction fee, and the money earned will be transferred to your bank account within 7 days.
Top 3 Epay payment
Epay payment gateway integrates the most mainstream legal currency and E-currency. In addition to paying mainstream currency such as USD, EUR, JPY, HKD and GBP with Epay balance, it can also be paid in currencies such as AUD, IDR, and SGD through local bank channel.
A gateway is equivalent to 6 payment methods and more than 10 currencies, easily receiving payments from users around the world. It is worth mentioning that Epay also supports 4 major e-currency payment methods which are Perfect Money, Advcash, Payeer, and Fasapay.
Compared with Paypal Pro and Stripe, using Epay Woocommerce payment plug-in does not require monthly fee or transaction fee, and only 1% withdrawal fee is charged when merchants withdraw from Epay to their bank account.
Which Payment Gateway is Best?
The best WooCommerce payment gateways are the ones that work for you and your business. I have recommended the above 3 payment plug-ins for you from my experience, but which one to use ultimately depends on you! You can choose the one that is most suitable for you after a comprehensive comparison according to the security, supporting countries, and expenses.