The newly cooperated local bank deposit channel TY supports 7 types of currencies, the details are as follows:
Supported currencies: Singapore dollar (SGD), US dollar (USD), British pound (GBP), Korean won (KRW), Indonesian rupiah (IDR), Canadian dollar (CAD), and euro (EUR)
Supported countries/regions: Singapore, US, UK, Korea, Indonesia, Canada, and EU countries
Recharge method: Local bank transfer
Users Supported: Both individual and enterprise users
Who can use our service: 
1) Overseas companies collect money from local customers and exchange it for US Dollars.
2) Immigrate workers turn the wages earned from overseas into their motherland currency.
3) Company earns foreign currency and pays wages to their employees in their local currency. support batch payment.
4) Exchange the foreign currency you have for US Dollars to keep value.
*Please contact www.epay.com online customer service for more possibilities.
The first 100 users who deposit through the TY channel can enjoy a 0 transfer fee!
Top-up guidance:
Taking Singapore Dollar (SGD) as an example, the top-up method is as follows:
Log in to the Epay account and enter the main interface;

Click Assets>>Pay-in
Select the deposit currency:

USD/EUR/HKD/JPY/GBP

Select payment currency: SGD

Select a country or region: Singapore

Select payment method: TY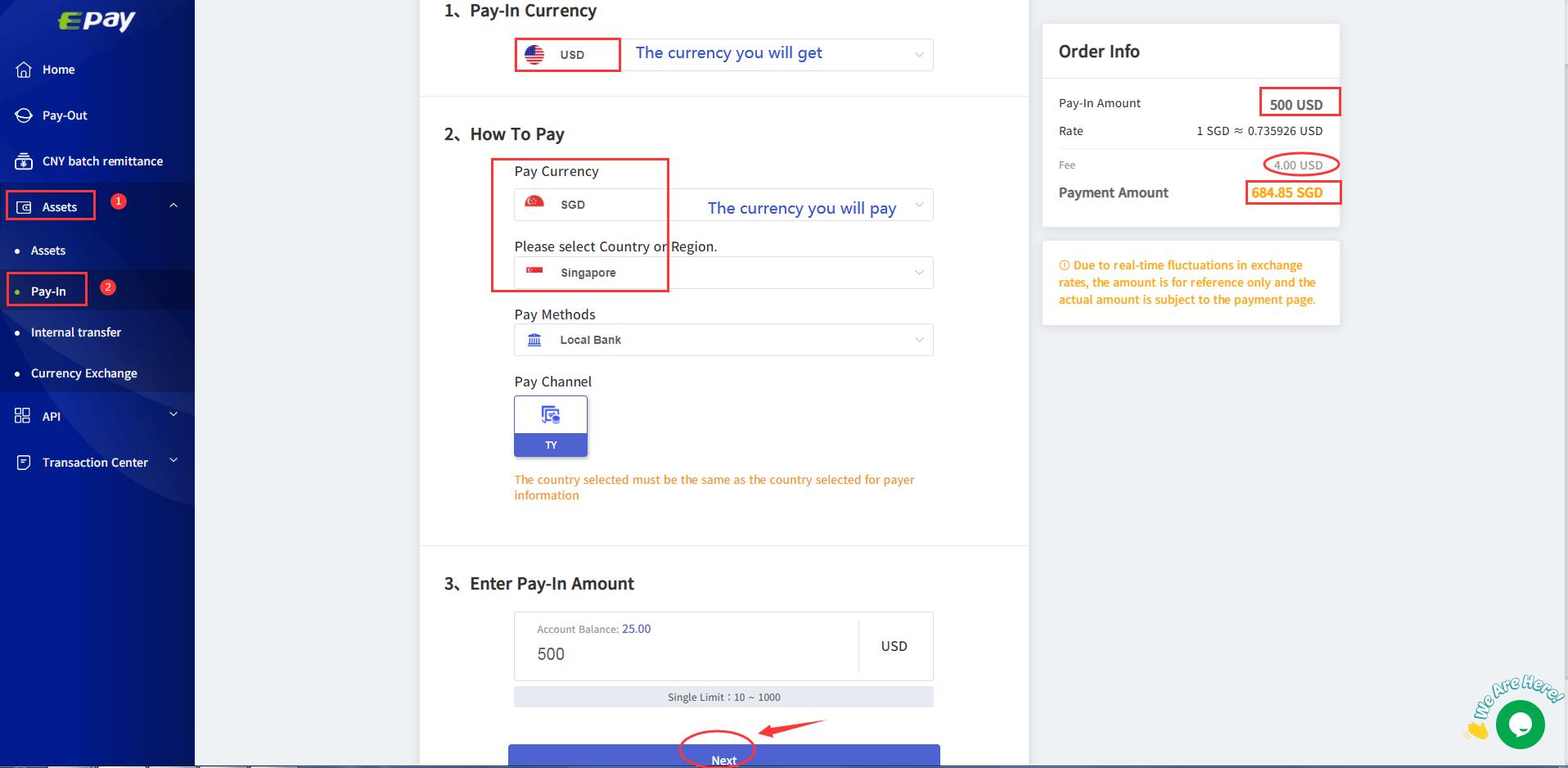 3. Fill in the payment information as required.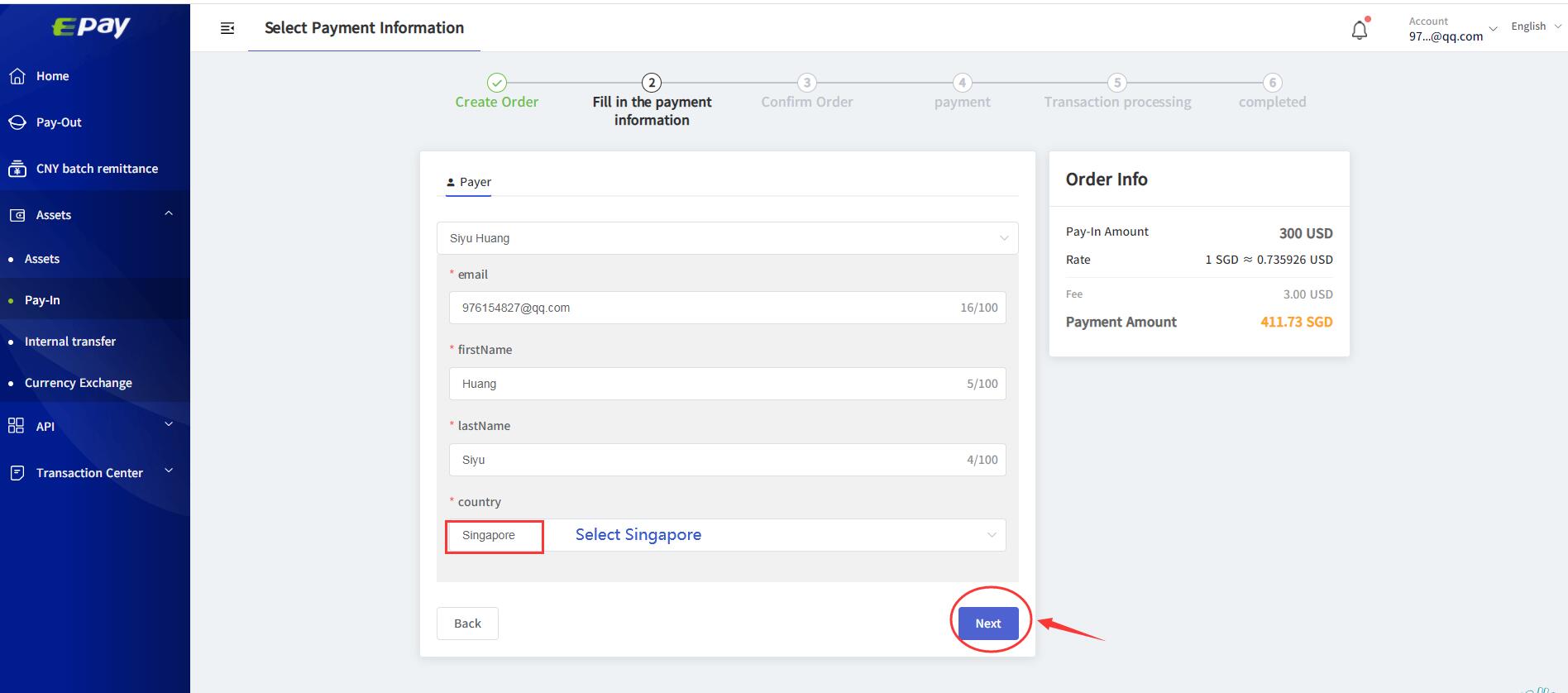 4. Confirm the order information
5. Make payment with SGD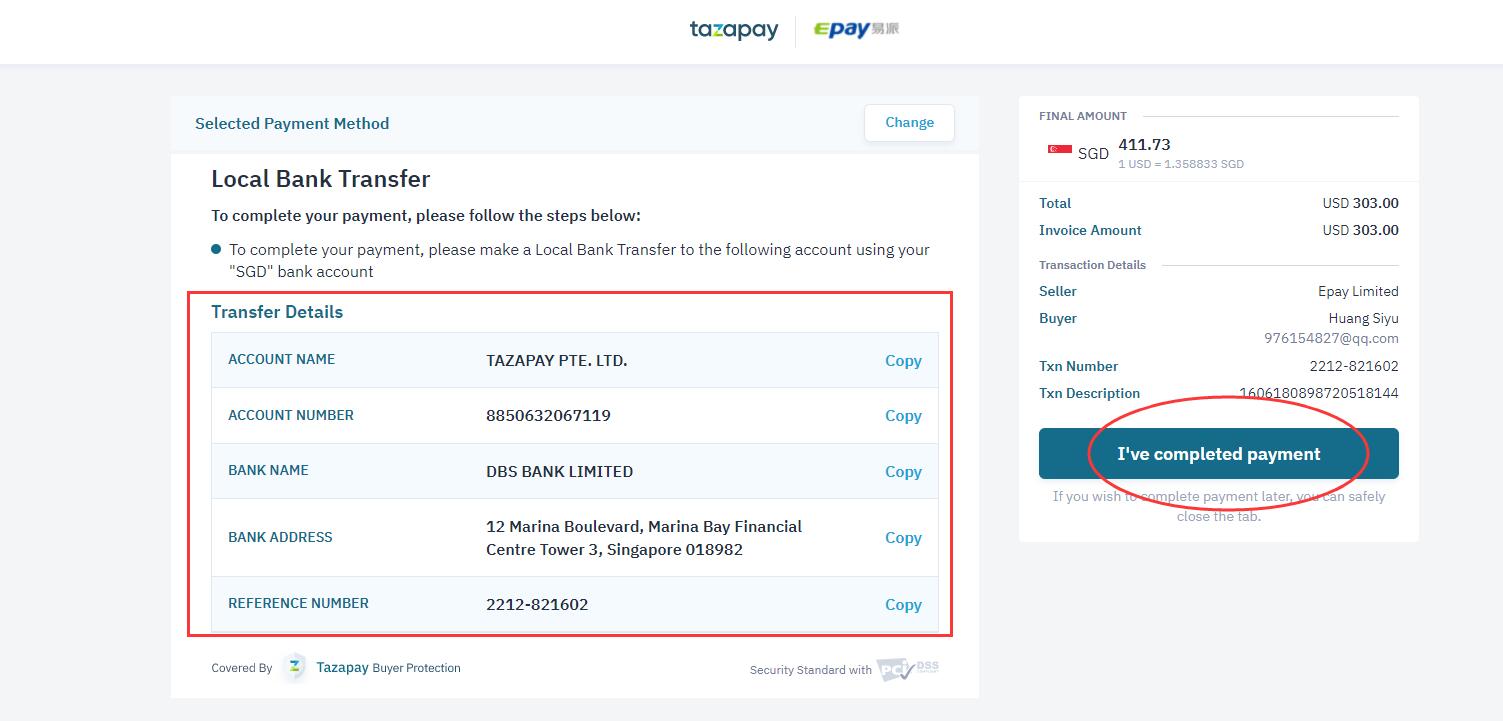 6. Wait for the money to be credited